Hotel MOTTO
Art Boutique Hotel in the heart of Vienna
VIENNA + PARIS – a Love Affair.
Urban stories are taking new directions through the hotel's gateway. A journey into a slowed-down present, a dream of the golden age in Paris. A space for people anticipating new attitudes towards the art of living. Incomprehensibility meets uncompromising authenticity in Vienna's city center.
In the heart of the city, we build bridges between the elegance of a vanished decade and the urban lifestyle of a self-confident society. Dreamy and creative, passionate and relaxed, sensual and detailed, Boutique Hotel MOTTO will boost your senses to the top.

Experience art in our Boutique Hotel in the heart of Vienna!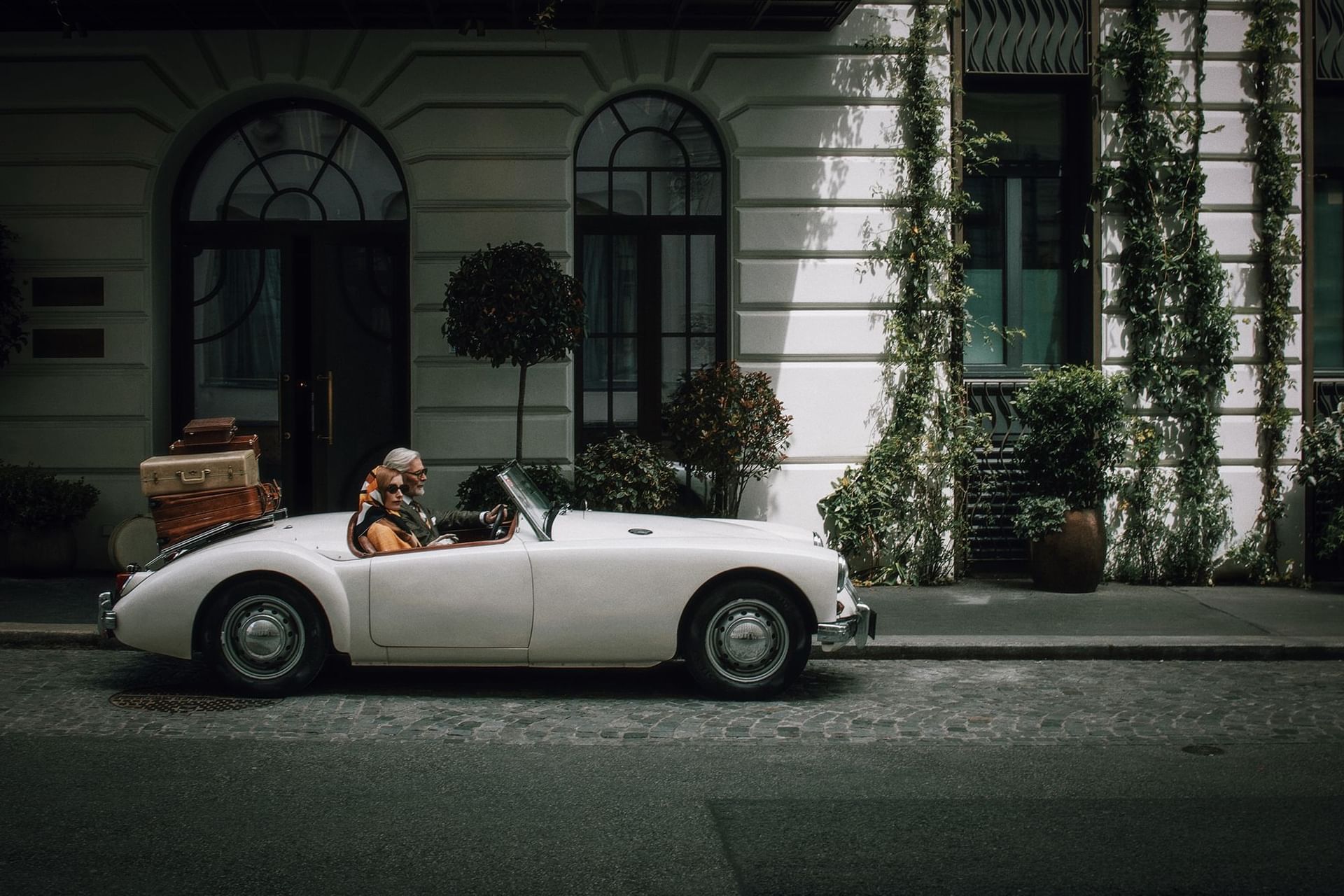 Our Vienna Boutique Hotel
A touch of Japanese purism, a hint of Scandinavian coziness, and a whole lot of French flair. The luxury of the zeitgeist, distilled into details that make the essential tangible. Our rooms are lovingly thought-out interiors with plenty of space to dream, linger, and feel at home.
RENDEZ-VOUS AT OUR RESTAURANT
An establishment unlike any you've ever seen - because honestly, who needs yet another stereotypical restaurant? Perched high above the city, we celebrate the Viennese melange of diversity. Boundaries are dissolving, whether it's in the kitchen, the ambiance, or the guests. Punk rock or retro-chic? Both, please! Beer or Bloody Mary? You do you!
Slideshow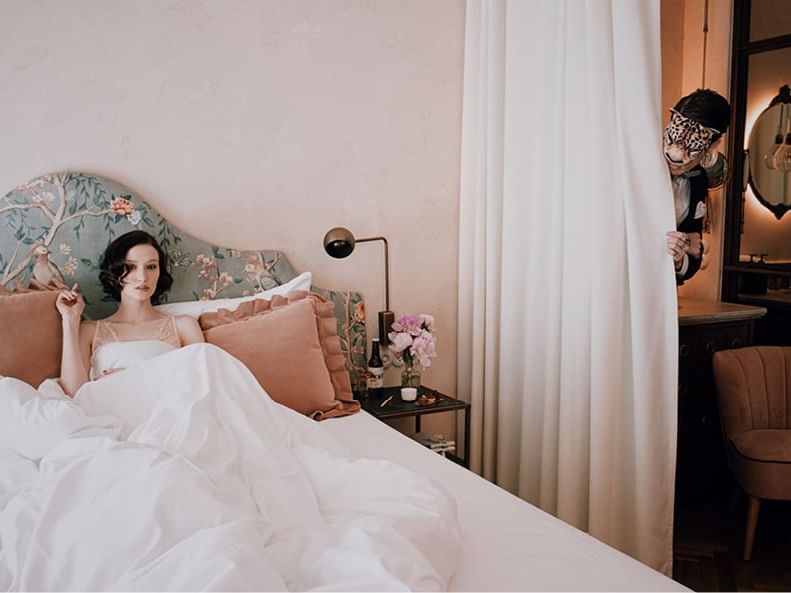 OUR LATE NIGHT RATE
A good reason to come again and again: our LATE NIGHT RATE – a special for those who spontaneously want to spend the night with us. Book your room the same day from 8 pm and get 50% discount from our daily rate*. Maybe after a dinner at Chez Bernard or if you want to extend your date… just saying…
*Late Night Rate from 99€. Only if we got some rooms left obviously.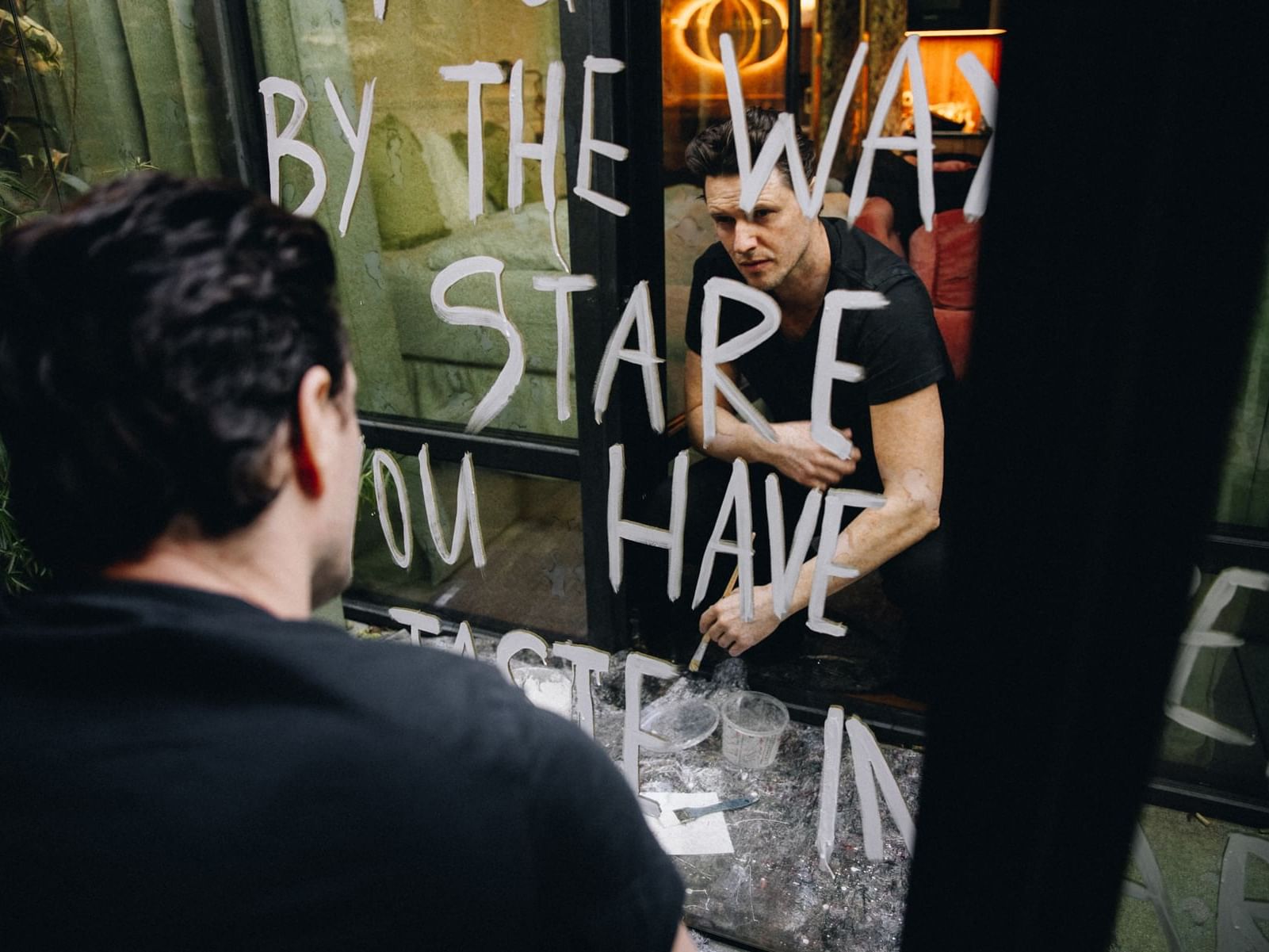 ART, S'IL VOUS PLAÎT
In March 2023, we celebrate the opening of eight ART DELUXE rooms with exceptional pieces from Sasha Knezevic that stimulate the senses to the max and encourage thinking outside the box. Every room from 601 to 609 has a unique story and that certain 'je ne sais quoi', since love is art – and art is our love language.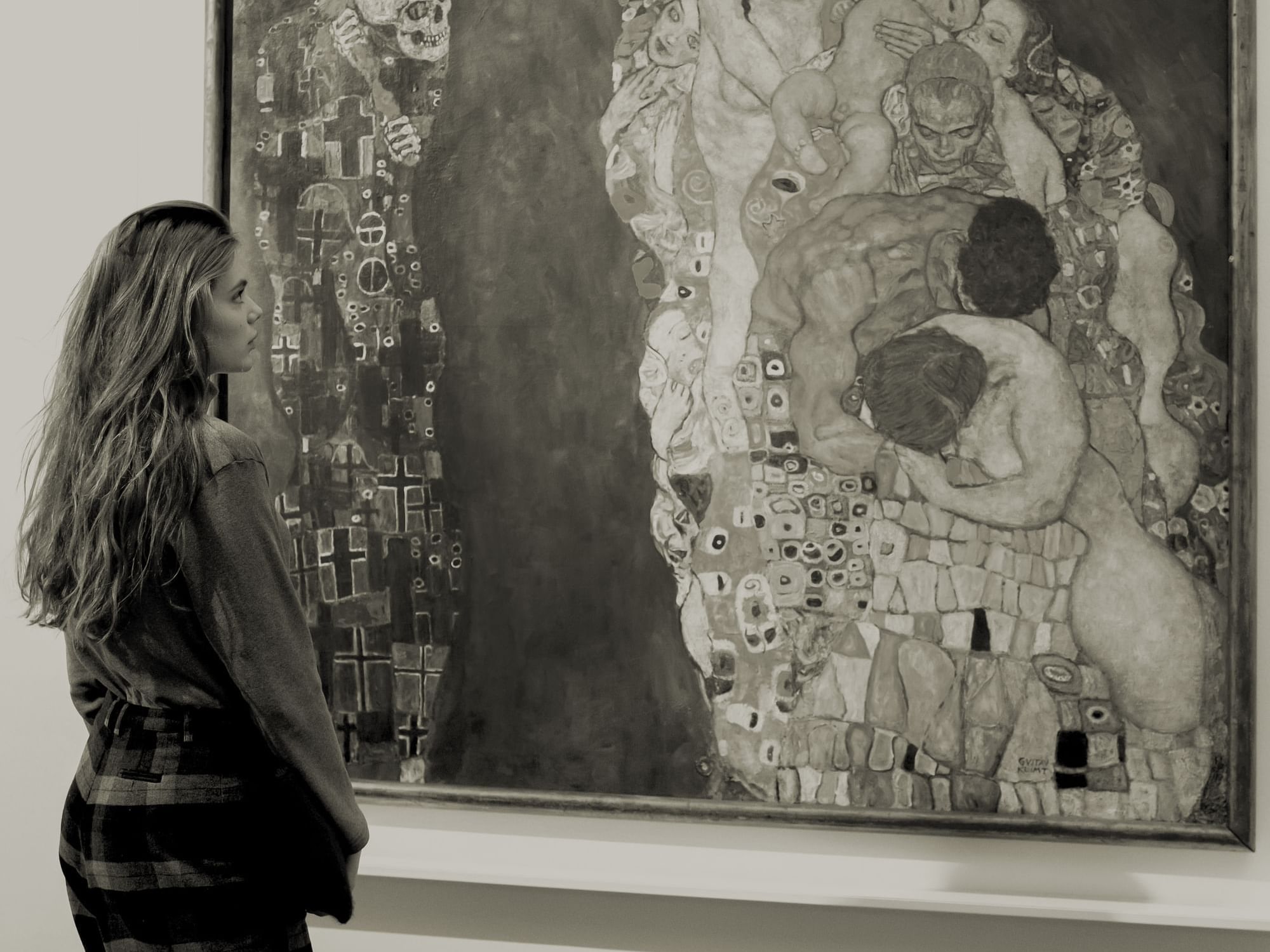 LOVE IS ART
We love you and we've got some surprises that will knock your socks off. Just for the simple reason we adore and live art the package includes an exclusive treat:
2 night's stay at the Hotel MOTTO + 1 bottle of Cremant + MOTTO Brot Viennoiseries
Egon Schiele and Gustav Klimt – for your eyes only: 30 minute exclusive tour in the completely empty Leopold Museum*

TO GO AND COME BACK: MOTTO BROT BREAKFAST!
Delicious pastries, freshly baked and made to love – in your bed, in our Schanigarten or on the way to your next meeting… Next to our Mariahilfer Straße exit you'll find our very own Bakery MOTTO Brot, which is open for everyone who wants to start the day with a mouthful of love.