PETIT
Small, but beautiful - and definitely pretty cozy. The perfect choice for short getaways with long-lasting memories. From the PETIT room, you look mostly out over the hotel's green courtyard, revive yourself under the rain shower, and enjoy cuddly moments in the luxurious queen-size bed. Excellent for putting your feet up and relaxing after an exciting day out and about.
Features
- 14-19 m²
- Queen-size bed
- Walk-in rain shower
- Courtyard - or street Schadekgasse view
- Choice of feather or anti-allergy pillows
- Egyptian cotton sheets
- Complimentary high-speed WiFi
- Natural cosmetics from Saint Charles Pharmacy
- Hair dryer
- 43" flat screen Smart TV
- Roberts Revival iStream radio
- Coffee and tea facilities complimentary
- Individually adjustable air conditioning
- Minibar/cocktail bar
- Safe deposit box
- Sample picture
Breakfast à la carte
The most important meal of the day is not included in the room rate. For a great start into your Vienna adventures, simply enjoy all the delicacies we offer à la carte. We kindly ask you to make a reservation so that your morning kick-off is relaxed. Due to high demand, table reservations are highly recommended.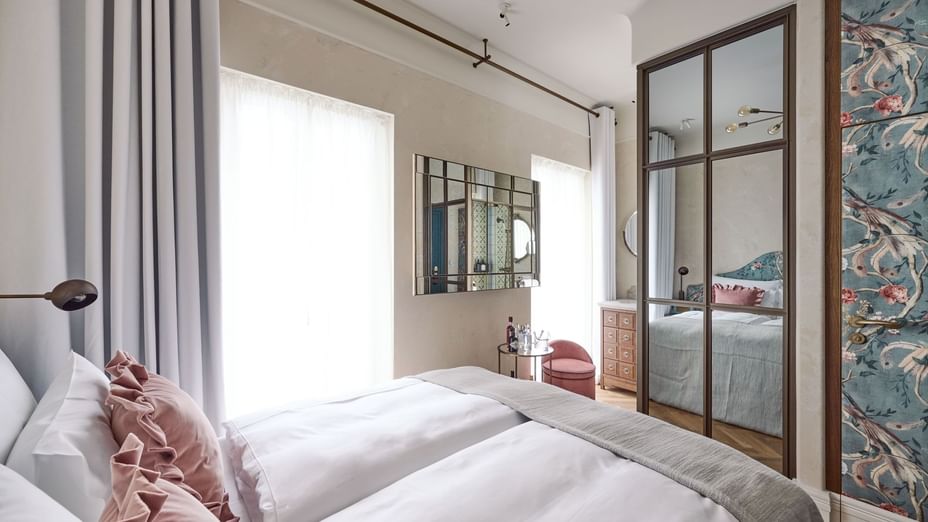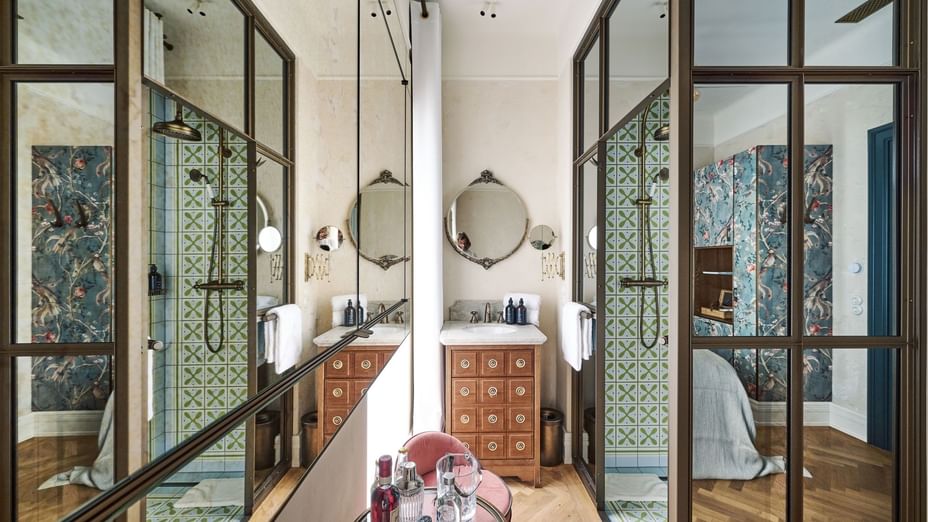 La vie en MOTTO
Almost a shame to spend your time here sleeping - if only the beds weren't so damn comfortable. Natural coziness with thoughtful details are a given in all our rooms in the heart of Vienna; how much space exactly you need for your dreams is up to you.